TROJENA NEOM will offer year-round outdoor skiing and adventure sports to be completed in 2026, an unrivalled experience and a global landmark for the Kingdom of Saudi Arabia. Highlights include a stunning man-made freshwater lake and 'The Vault'. It is a folded village fusing technology, entertainment and hospitality – as the main gateway into TROJENA.
TROJENA is part of NEOM's regional plan, located 50km from the Gulf of Aqaba coast in the heart of our nature region – with elevations ranging from 1,500m to 2,600m and covering an area of nearly 60 square kilometers.
Capitalizing on the different climate in the area, where winter temperatures drop below zero celsius and year-round temperatures are generally 10 degrees cooler than the rest of the region – with its clear fresh air and stunning views, TROJENA NEOM will not only be a mesmerizing place to visit, but also a magical place to live and work.
TROJENA NEOM will redefine mountain tourism for the world by creating a place based on the principles of ecotourism, highlighting our efforts to preserve nature and enhance the community's quality of life, which is aligned with the goals of the Kingdom's Vision 2030. It also confirms our commitment to be part of the global effort to protect the environment. TROJENA NEOM will be an important addition to tourism in the region, a unique example of how Saudi Arabia is creating destinations based on its geographical and environmental diversity. This forward-looking vision will ensure that mountain tourism will be another revenue stream to support the Kingdom's economic diversification while still preserving its natural resources for future generations.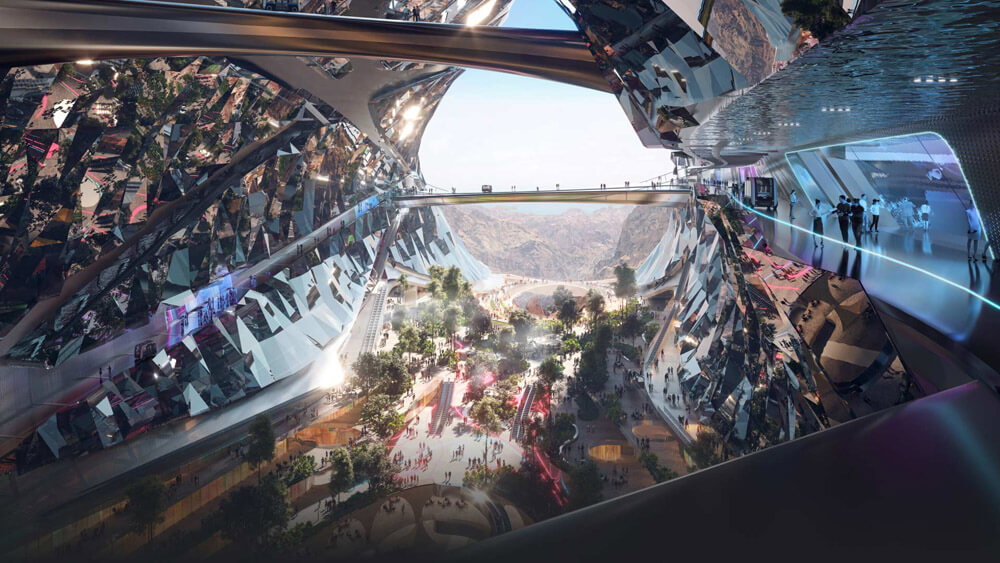 On completion, the development will also contain a broad range of homes. Including apartments, chalets and mansions plus hotels ranging from the ultra-luxury and experiential to wellness and family resorts. In addition, there will be a wide range of retail, leisure and dining options. Activities including year-round skiing, water sports, hiking and mountain biking will sit side by side with an interactive nature reserve.
TROJENA NEOM will become one of the most dazzling destinations in NEOM and across the world. Infused with the ethos of NEOM with its bold ambition, built around technology and innovation. It will follow the principles of sustainability, state-of-the-art technology and astonishing design. It will provide extraordinary opportunities for residents and visitors looking for luxury, adventure, entertainment, livability and escape from the everyday.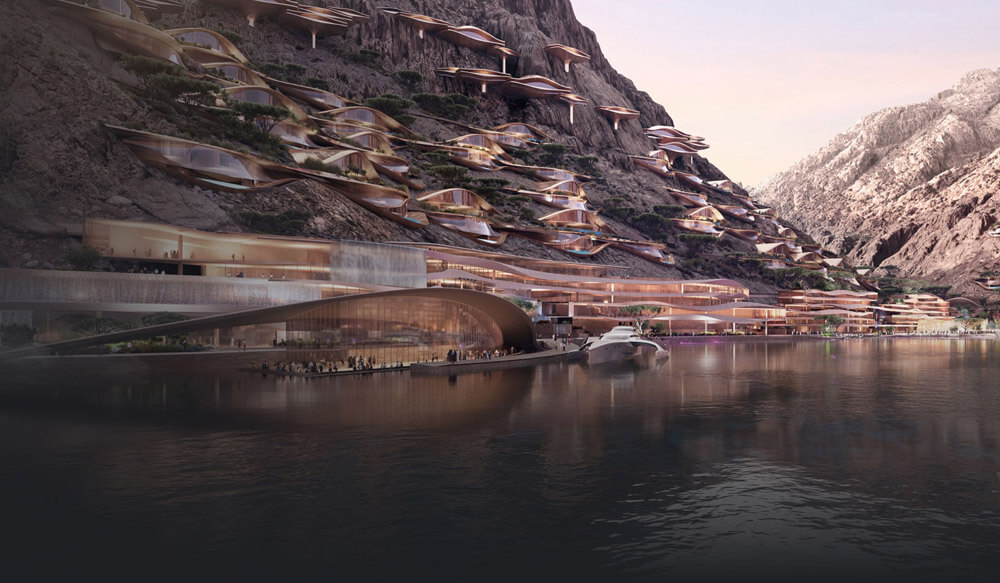 Sign up for FREE Information Packs on the latest news about Neom Property & Real Estate Investments Project – Click here